Purchase your tickets online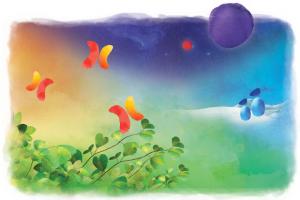 Packages
Individual Tickets
Featuring
Until November 2, discover the Japanese Garden enhanced by a fine and subtle lighting design and the Chinese Garden with The Magic of Lanterns and its emblematic traditional coloured lanterns.
At the Botanical Garden with its Great Pumpkin Ball, with its ever-popular pumpkin-decorating contest and Esmeralda, the friendly witch, and her clever magic spells. At the Insectarium, spiders will be the stars of the show, showing off their spectacular skills in an original presentation. At the Biodôme, you can watch the animals having fun with pumpkins turned into surprise packages full of fruit, insects and other treats on Halloween. October 3 to 31.  
This immersive show, specially designed by Michel Lemieux and Victor Pilon, an internationally acclaimed artistic duo, will take visitors on a moving journey through the splendours and power of space, set to the entrancing symphonic music of Philip Glass. Unitll November 2!