Frequently asked questions
FAQ - Space for Life
Are the Jardin botanique and the Insectarium in the same building?
No, they are about 10 to 15 minutes apart on foot or 5 minutes by car.
Is it easy to travel between the museums?
It's easy to travel between the Jardin botanique, Insectarium, Biodôme and Planétarium on foot or by car. The Insectarium is on the same site as the Jardin botanique, and the Biodôme and Planetarium are about a 10-minute walk away from the Insectarium.

You can easily get to the Biosphère by metro from the other museums. From the Pie-IX or Viau metro stations, on the green line, take the Angrignon direction towards the Berri-UQAM station. After a transfer on the yellow line, you exit at the Jean-Drapeau station, very close to the Biosphère Museum. The ride takes about 35 minutes.
What are the museums' rates and opening hours?
Who is eligible for the Communauté métropolitaine de Montréal (CMM) resident rate?
Starting May 2022, residents of the Communauté métropolitaine de Montréal (CMM) benefit from a reduction on admission fees at Space for Life museums.
The CMM includes the 80 municipalities of the agglomerations of Longueuil and Montréal as well as the North Shore and South Shore of the city. With this map of the CMM you can trace its territory.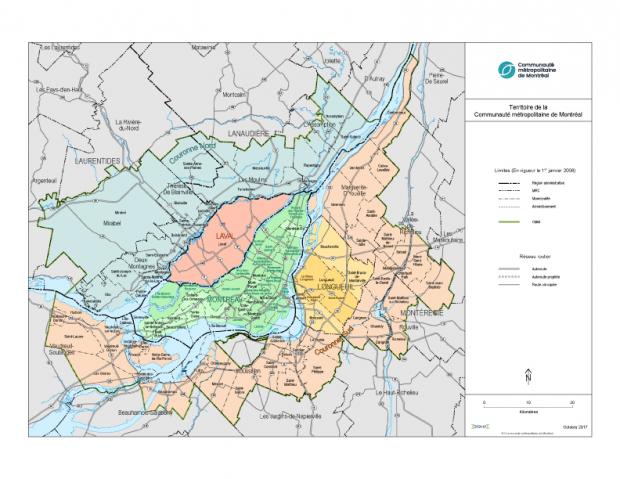 Longueuil agglomeration
Boucherville
Brossard
Longueuil
Saint-Bruno-de-Montarville
Saint-Lambert
Montréal agglomeration
Baie-d'Urfé
Beaconsfield
Côte-Saint-Luc
Dollard-des-Ormeaux
Dorval
Hampstead
Kirkland
L'Île-Dorval
Montréal
Montréal-Est
Montréal-Ouest
Mont-Royal
Pointe-Claire
Sainte-Anne-de-Bellevue
Senneville
Westmount
North Shore
Blainville
Boisbriand
Bois-des-Filion
Charlemagne
Deux-Montagnes
L'Assomption
Lorraine
Mascouche
Mirabel
Oka
Pointe-Calumet
Repentigny
Rosemère
Sainte-Anne-des-Plaines
Sainte-Marthe-sur-le-Lac
Sainte-Thérèse
Saint-Eustache
Saint-Joseph-du-Lac
Saint-Sulpice
Terrebonne
South Shore
Beauharnois
Beloeil
Calixa-Lavallée
Candiac
Carignan
Chambly
Châteauguay
Contrecoeur
Delson
Hudson
La Prairie
Léry
Les Cèdres
L'Île-Cadieux
L'Île-Perrot
McMasterville
Mercier
Mont-Saint-Hilaire
Notre-Dame-de-l'Île-Perrot
Otterburn Park
Pincourt
Pointe-des-Cascades
Richelieu
Saint-Amable
Saint-Basile-le-Grand
Saint-Constant
Sainte-Catherine
Sainte-Julie
Saint-Isidore
Saint-Jean-Baptiste
Saint-Lazare
Saint-Mathias-sur-Richelieu
Saint-Mathieu
Saint-Mathieu-de-Beloeil
Saint-Philippe
Terrasse-Vaudreuil
Varennes
Vaudreuil-Dorion
Vaudreuil-sur-le-Lac
Verchères
Laval
What is the best way to get a map of the museums?
A map will be given to you at the reception desk of all our institutions. If you'd like to look at a map or print one out now, please refer to the following pages.
How is family defined for family rates?
A family is composed of a maximum of five people (limit two adults per family). Please note that admission is free for children ages 0 to 4.
Can I leave the museum and return later?
Yes, just be sure you have your ticket with you. Please note that tickets are valid for one day only.
Are dogs and other pets allowed on the site?
Dogs and other pets are not allowed. Only guide and assistance dogs are allowed, under certain conditions :
Jardin botanique and Insectarium
Guide and assistance dogs are allowed anywhere on the site, including inside the greenhouses. Guide dogs in foster families, however, are only allowed on the path that runs around the outdoor site. You may be asked to show your guide dog's certification.
Biodôme
Guide and assistance dogs are allowed anywhere on the site. Supporting documents and the vaccination record will be requested.
During your visit, an Espace pour la vie employee will accompany you around the site. This is not a guided tour. We advise you to ask for a facilitator in advance by contacting 514 868-3000.
Note that companions of disabled persons are always admitted free of charge at Montréal Space for Life (one companion per disabled person).
Do you accept U.S. funds?
Yes, according to the prevailing exchange rate used by the Ville de Montréal's administration.
What is the best way to make a group reservation?
So that you can make the most of your visit and to more effectively spread out the welcoming of groups during the day, reservations are strongly recommended. However, these are mandatory for groups wanting either a guided tour or a school activity, or to attend a film or to reserve space in one of our dining areas.
Telephone: 514 868-3000
Toll-free: 1 855 518-4506

Email: [email protected]
When you reserve directly with Space for Life, you benefit from a discount on the visit to a second museum.
What should we do if we would like to be sponsored by one of the Space for Life museums?
Space for Life's mission is to promote nature and knowledge about nature, contribute to the study and preservation of biodiversity and promote responsible behaviour towards the environment. It carries out this mission in its respective spheres at each of its institutions (Biodôme: ecology and environmental science; Insectarium: entomology; Jardin botanique: botany and horticulture; Planétarium: astronomy).
To continue funding educational, research and conservation projects, Space for Life needs support from partners… partners like you!
Would you like to develop a partnership with Space for Life? Contact Lucie Rochette by e-mail: [email protected].
If you would like to make a donation to Space for Life, you can use our online donations form or contact the Space for Life foundation by telephone : 514 872-6956 or e-mail: [email protected].
Space for Life donation policy
Space for Life receives a large number of donation requests and wants to support the community and recognized organizations while respecting its mission. Requests from individuals are not considered. Space for Life's mission is to promote nature and knowledge about nature, contribute to the study and preservation of biodiversity and promote responsible behaviour towards the environment.
Our donation policy does not involve monetary contributions or donations of promotional items, plants, etc. Priority is given to activities and events held by non-profit organizations whose mission echoes Space for Life's values and objectives. Only successful requests will receive a reply.
Procedure
We must receive your request at least six weeks before the date of your event or activity. Each organization or community group is eligible for one donation per calendar year.
N.B. Requests received by phone, mail or fax will not be considered.