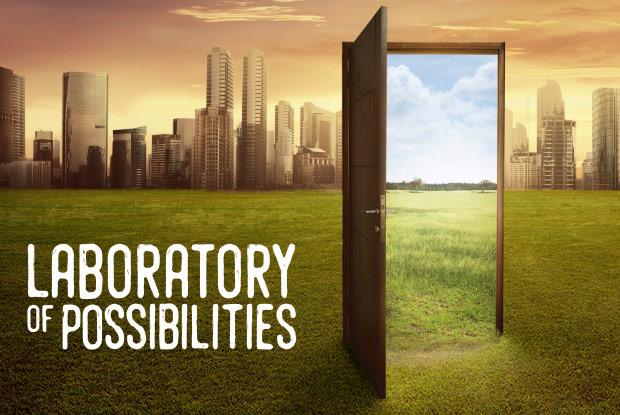 The Laboratory of Possibilities
A living lab focused on nature, for and by Montréal Space for Life
Through its four museums, Montréal Space for Life is dedicated to education and raising public awareness. Thanks to its employees, partners, friendly organizations and visitors, it has progressively broadened its approach and perspective regarding the relationship between humankind and nature. At the dawn of this new millennium, it has decided to add a participatory component to its commitment to nature and is taking its mission outside its walls.
It will be doing this by creating the Laboratory of Possibilities.
This initiative will involve designing, prototyping and creating projects by harnessing our collective intelligence to jointly resolve issues related to biodiversity and climate change. The objective of the laboratory is to forge a new frame of mind that places humans at the heart of the solutions it generates.
Montréal Space for Life and the Ville de Montréal in close symbiosis
The Laboratory of Possibilities is part of the Ville de Montréal's 2020–2030 strategic alignment with the ecological transition. Space for Life will thereby be contributing to a social project that aims to cast the city as the standard-bearer for a vast movement in favour of biodiversity.
"The City stands out as a world leader committed to its ecological transition with the participation and for the benefit of its population. Given the urgency of taking action, the Ville de Montréal is proposing a social contract that will mobilize its citizens, staff and elected officials, the governments of Canada and Québec, private stakeholders and civil society in order to make this vision a reality."
Take part in the Laboratory of Possibilities