Connecting to nature... from your home
Gazing at a starry sky, contemplating a flower, admiring the flight of a butterfly or witnessing the return of birds in spring—nature does us good and fills us with wonder.
Life continues to flourish all around despite the exceptional nature of the present situation.
In these difficult times, Espace pour la vie offers you the opportunity to get closer to nature through a variety of videos, podcasts, blogs and activities to do at home.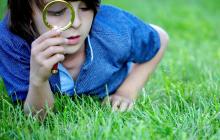 A host of suggestions to satisfy the restless curiosity of little ones... and their parents! Videos to learn a bunch of things, DIY projects, simple experiments and much more!
Discover to your heart's content whether you're into astronomy, plants, insects or animals. Reading recommendations, interviews with our researchers, podcasts... So many ways to get closer to nature while staying at home!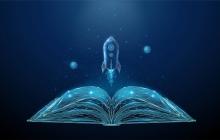 Expand your knowledge of astronomy. Demystify the Universe with astronomy news, tips for observing the sky and more information provided by our team of experts.